I, Chitralekha Ajit Potnis…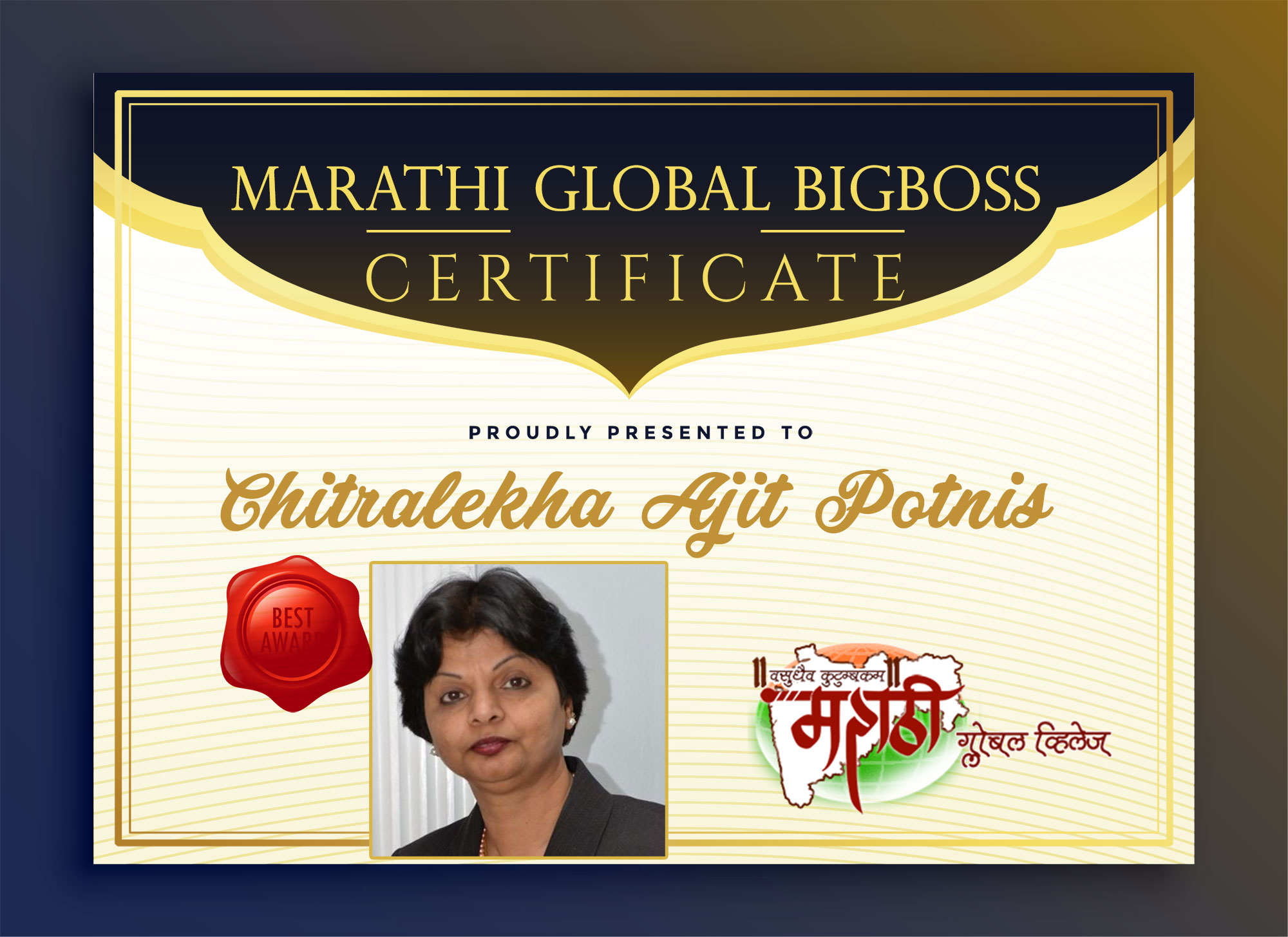 Chitralekha is President at Peel College of Professional Studies, Ontario, Canada. Peel College of Professional Studies is a premier Private Career College running a range of Diploma Programs approved by the Ministry of Advanced Education and Skills Development along with short term Certificate Programs in a host of career fields.
Chitralekha has a Bachelor's degree in Electronics Engineering. She has Post Graduate Diplomas in Digital Electronics & Microprocessors and in Industrial Management.
She has more than thirty years of professional experience in industry, academics, education management, and management.
She has extensive experience in the education field, having been a teacher, and college administrator all her life. She has handled the entire gamut of functions required to run an educational institute. This includes everything from starting new courses, teaching, designing curriculum, marketing courses, and industry – institute interaction to enable students to get hands-on experience in their chosen field.
She has published 50 technical research papers nationally and internationally, and has been   on various advisory committees of International Conferences on Engineering Education.  She has-been invited to give lectures several times, especially on Institute, Industry Interaction, Quality of Engineering Education, Teaching Methodologies, Institute Management, Entrepreneurship Development and Curriculum Design & Development. She has been socially active in arranging and participating in several conferences.
She has worked with street children on UNICEF projects. One of these projects aimed to get street children and child labourers off the streets and into school by explaining the importance of education to the children and their parents. Another project was directed towards young girls being forced into prostitution due to poverty and destitution. The project educated the girls as well as the parents by making them aware about not only the risks of exposing girls at a young age to physical and sexual abuse but also the moral decrepitude behind such actions. The aim was to explain to parents and girls the importance of empowering the girls, and the importance and benefits of education to society in general and their families in particular.
She was one out of few specially trained by the Department of Science and Technology (Government of India) to be women entrepreneurs.
She has counselled women who have been injured at work and were out of a job, and has helped them in choosing a different career through continuing education followed by being gainfully employed. She firmly believes that it is essential for women to be gainfully employed or entrepreneurs to maintain their dignity and self respect.
She has worked as an Executive Committee member of Marathi Bhashik Mandal Toronto, which is a social organization of people speaking one of the Indian languages who live in the Greater Toronto Area (GTA).
She was awarded a Woman Hero award in the field of Education at the 6th Annual Celebrating Womanhood 2018 Gala by the Indo-Canadian Arts & Culture Initiative (ICACI). 
She was named one of the 50 influential women in the GTA by Nikisar Inc. and Women of the Earth Empowerment (WEE) in 2018.
She has been recently conferred by the Education Excellence Award at the World Marketing Summit & Kotler Awards Canada 2019. www.peelcollege.com
She is a currently the President and Co Owner of Peel College of Professional Studies, a college that is owned and operated by women.
 Peel College was founded with the principles of providing quality education which can help learners to grow professionally in their chosen career path.
Peel College has a modern campus with contemporary facilities. The overall environment of college endeavours to bring the best outcome of the efforts of students as well as of the teaching staff.
The college is a licensed Private Career College (PCC) running courses approved by the Ministry of Advanced Skills and Education Development (MAESD) and is listed on the Service Canada website.
https://www.pcc.tcu.gov.on.ca/PARISSearchWeb/search.xhtml
Contact her at info@peelcollege.com or on 647-222-8940.